Ghost is an easily accessible publishing technology for journalists and bloggers. This free Node.js-based engine is aimed to dive into writing posts. Ghost provides an extremely simple and convenient interface for maintaining own blogs and easily decorating them with the themes from public or custom collections.
You can install Ghost automatically and get it hosted on Jelastic PaaS just in a few clicks. Let's examine how to perform the required steps and start using the Ghost blogging platform.
Deploy Ghost Application to Node.js Environment
1. To get started, log in to Jelastic PaaS dashboard, find the Ghost package in the Marketplace and click Install.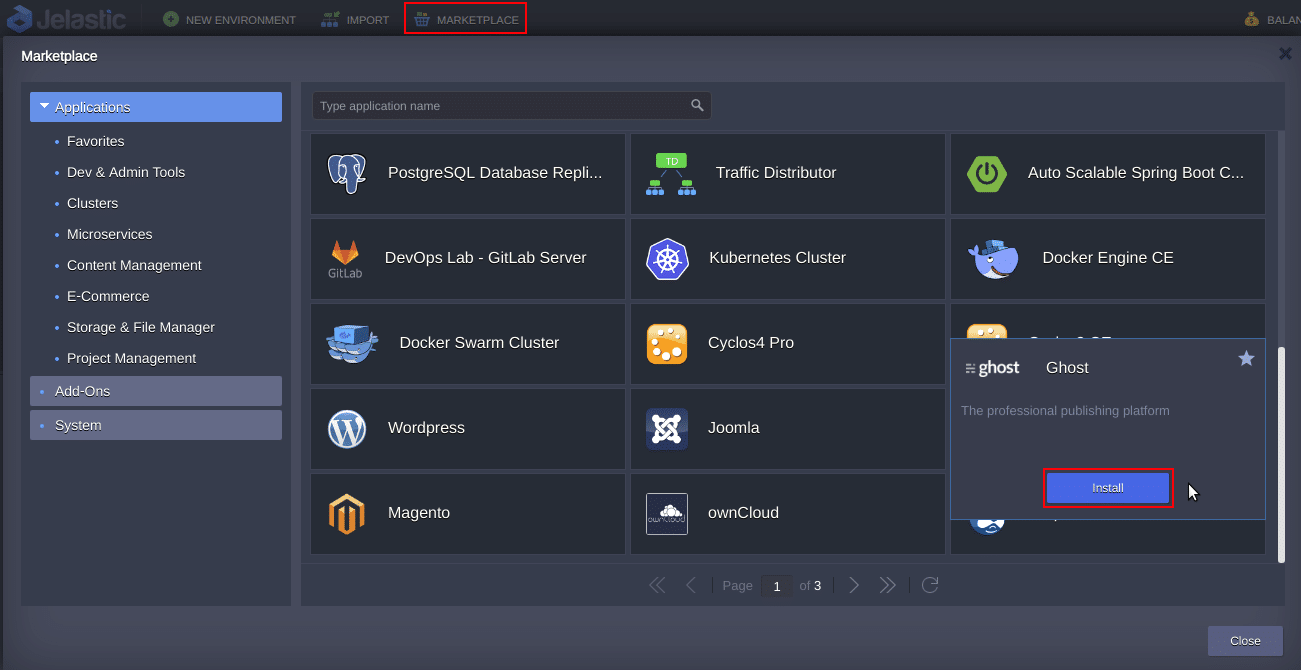 Or you can import the manifest from GitHub using the following link:
https://github.com/jelastic-jps/ghost/blob/master/manifest.jps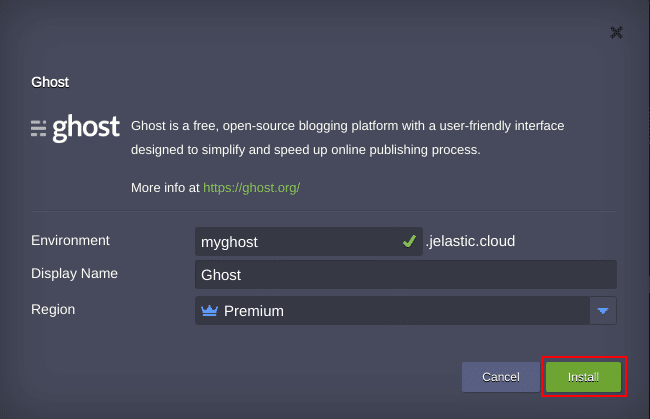 2. Wait a few minutes for your environment to be created.

3. Now your Ghost application has been successfully deployed to the Jelastic PaaS platform. To browse to the welcome page with default blogs, just press the Open in Browser button.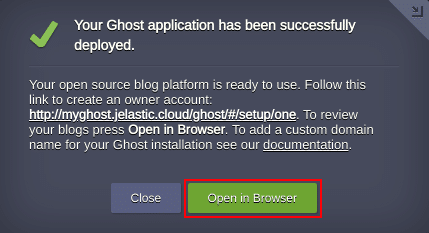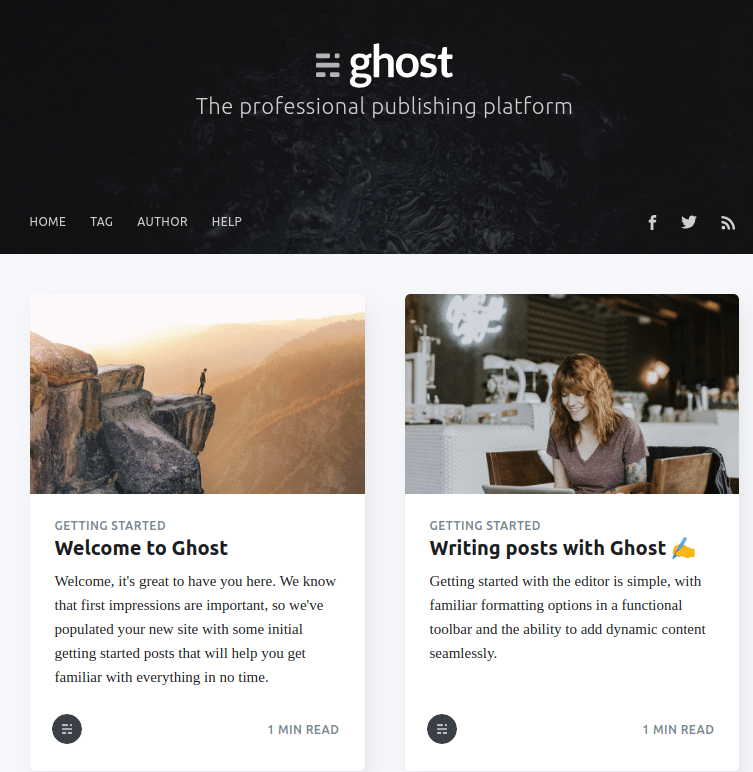 Create Owner Account for Ghost Blogging Platform
In order to write your first publication, you need to create an owner account. Simply follow the link in the successful installation window.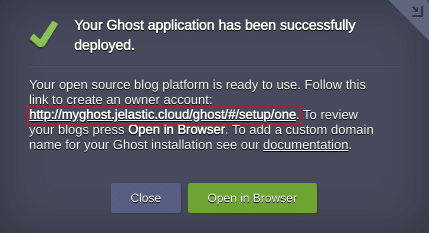 Then press Create your account >.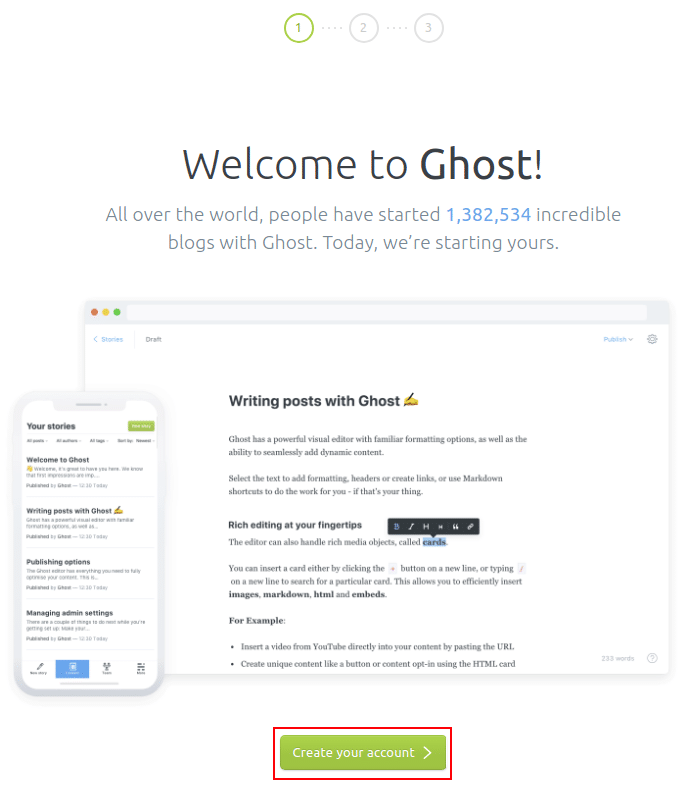 Fill in the form with required information and finish account creation by pressing the Last step: Invite your team >.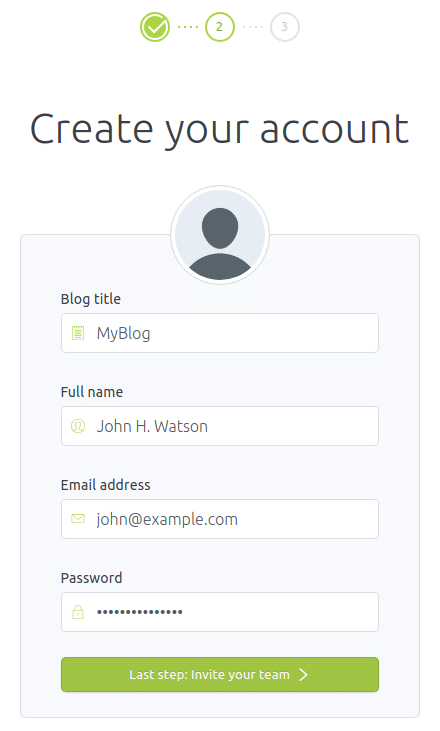 You can skip inviting the team at this stage by clicking "I'll do this later…" (if required, it can be performed in the admin panel with more options, e.g., specifying access rights).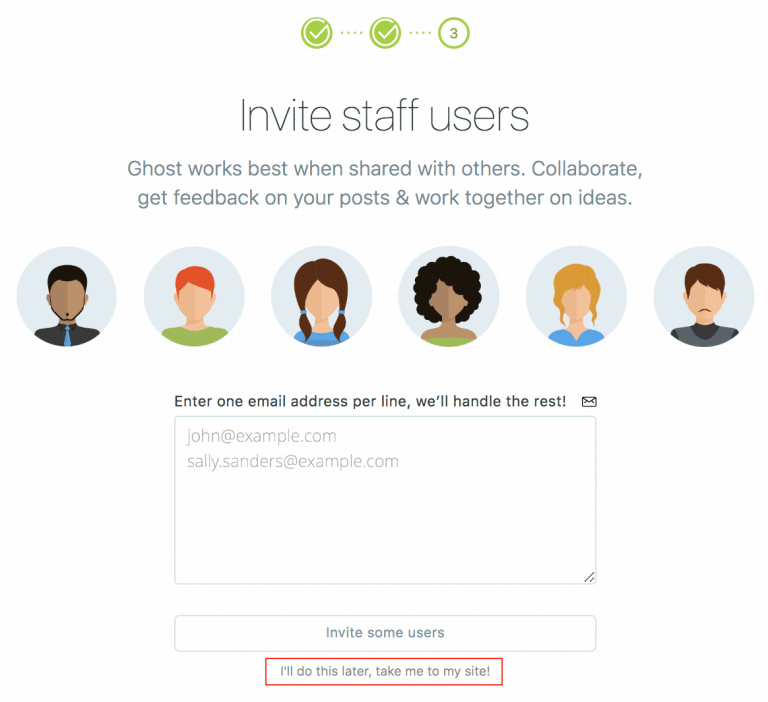 As a result, you'll be forwarded to the admin panel with a list of all stories available at the welcome page.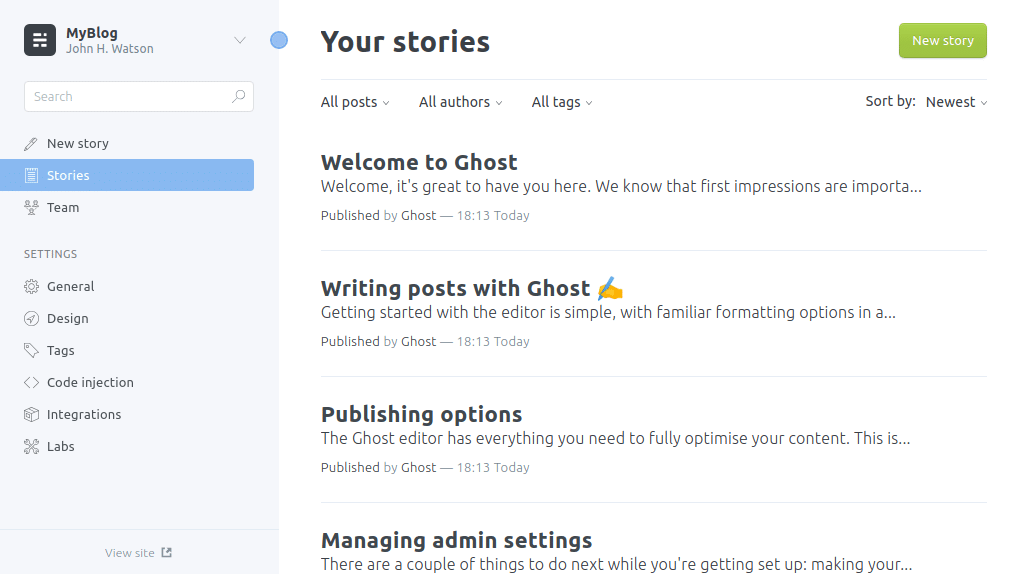 Congratulations! Now you can create and post your own online publications benefiting from all the functionality of the Ghost blogging platform powered by Jelastic PaaS. Try it out including a free trial period at our Jelastic PaaS platform.