Jelastic Platform as a Service for DevOps and
Production Environments operated by DOCKTERA
Fast time to market | Simplified Deployment | Reduced TCO | Automated Scaling | Easy Clustering | Intuitive Management | Legacy and Microservices | Zero Lock-In
State of the art Jelastic Multi-Cloud PaaS
Jelastic PaaS is a time-tested platform solution for cloud markets, that combines benefits of both Platform as a Service (PaaS) and Container as a Service (CaaS) cloud models, provided within a single turnkey package. Such an approach unleashes the full potential of the cloud for enterprises, ISVs, service providers and developers.
Deploy, manage, and scale applications easily, without a necessity to perform any complex infrastructure configurations. Check out the video to explore the functionality available via the Jelastic PaaS dashboard: topology wizard, marketplace with pre-packaged applications and clusters, statistics and billing, settings for tuning scaling, domains, SSL, firewalls and lots of other possibilities right out-of-the-box.
Wide choice of Programming Languages and Stacks
Run Java, PHP, Python, Node.js, Ruby, .NET, Go and Docker-based applications using a rich variety of the most popular SQL and NoSQL databases, application servers, load balancers, cache servers and storage containers out-of-the-box.
Zero code change Deployment
Developers can deploy and run different applications with no code changes and zero lock-in. The deployment can be easily performed using GIT/SVN with automatic updates, and archives (.zip, .war, .ear) right from the development panel or via integrated plugins like Maven, Eclipse, NetBeans, IntelliJ IDEA.

Automatic Vertical and Horizontal Scaling
Unique approach of automatic scaling enables granular resource allocation based on the load level. This ensures application availability and, at the same time, high efficiency by paying only for really consumed resources.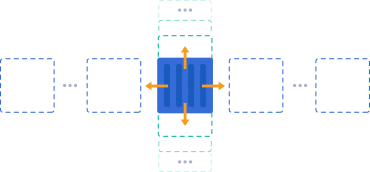 Support for Legacy Applications and Microservices
Application and system containers support, as well as zero code change approach provide the ability to run both cloud-native microservices and legacy monolithic applications.
Intuitive UI, advanced CLI and open API
Portal with user-friendly UI includes an intuitive application topology wizard, deployment manager, access to log and config files, collaboration tools and marketplace with prepackaged applications. SSH Gateway is available for access to containers. Also, the API and command-line interface (CLI) are open for process automation.

Server management Automation
Development teams can focus on efficient coding of easily deploy-able applications and services, while Jelastic PaaS in conjunction with containers and built-in CI/CD tools automate IT provisioning processes, server scaling and updates helping to move throughout all application life-cycle stages.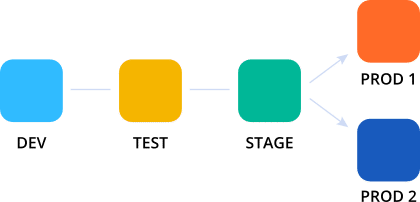 Pay as You Use Pricing Model
There is no need to reserve resources, as Jelastic PaaS allocates them automatically based on the workload and using a small scaling step (128 MB of RAM and 400 MHz of CPU). As a result, the user is charged only for really consumed resources but not for the limits.

Hosted in Amsterdam or Cross Cloud Deployment
Jelastic PaaS is offered and hosted by DOCKTERA in its enterprise class data centers in Amsterdam and is also available across other 60+ data centers in 30 countries worldwide. The infrastructure and local support are provided by proven hosting partners. Users can host their applications within hardware regions of a single Jelastic PaaS provider or across multiple providers using the same Jelastic Platform as a Service technology.

Get Started with Jelastic PaaS for Free
Sign up for a free trial period and test drive the benefits of Jelastic PaaS with the best industry UI for easy creation, scaling, clustering of microservices, traditional & legacy applications.
When you sign up, you create a trial account at our Jelastic PaaS platform. Before the end of your free trial period you will be notified that you need to convert your trial account into a billing account in case you choose to keep your hosted environments at our Jelastic PaaS platform.